At Salsicce, we are 3rd generation, family owned sausage makers.
We use superior quality fresh ingredients across our entire range, with hand crafted authentic flavours.
The Panzera family tradition continues from its roots with Francesco arriving in Australia from Italy in 1951. Soon after, he opened up his first butcher shop in Lygon St Carlton in 1960 along side his wife Antonia. This was followed by another shop on Sydney Rd Brunswick in 1975.
Francesco was always passionate, precise and committed to teaching the craft of sausage making to his son Giuseppe. In 1960, Giuseppe began his apprenticeship at the age of 18. Giuseppe's attention to detail, and high level of skill were key factors in the success of the Panzera family's sausage making.
Giuseppe's passion still remains to this day, with his son Frank who has followed in his footsteps. Frank began his apprenticeship under his father in 1984 at the age of 15, where he learnt the craft of authentic pure pork sausage making, with recipes handed down through the generations. Frank now leads the Salsicce team (including his sons) with enthusiasm, committment, and the same passion and dedication to carry out the legacy started by his grandfather.
With a strong connection to the Panzera family for over 20 years, beloved friend Phillip Bennet has played a large role in the Salsicce tradition. Finding his passion for cooking at a young age, Phillip left school at age 16 to pursue a career in the restaurant industry. Phillip began as a trainee waiter and kitchen hand, and with his strong passion and determination, grew to many leading head chef and management roles across a range of organisations.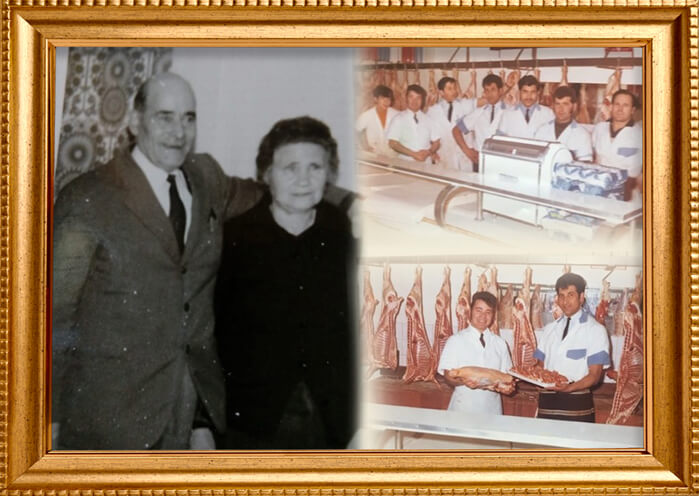 All sausages are delivered in a PrimeSafe registered refrigerated van. We operate under a strict quality HACCP assurance program, regularly audited by an independant 3rd party certification body. This ensures adherance to regulatory requirements.
At Salsicce, we understand that fine food begins with quality products. We would love to partner with you and your business, from cafes and restaurants to catering, and everything in between! We have a wide range to suit your many business needs.